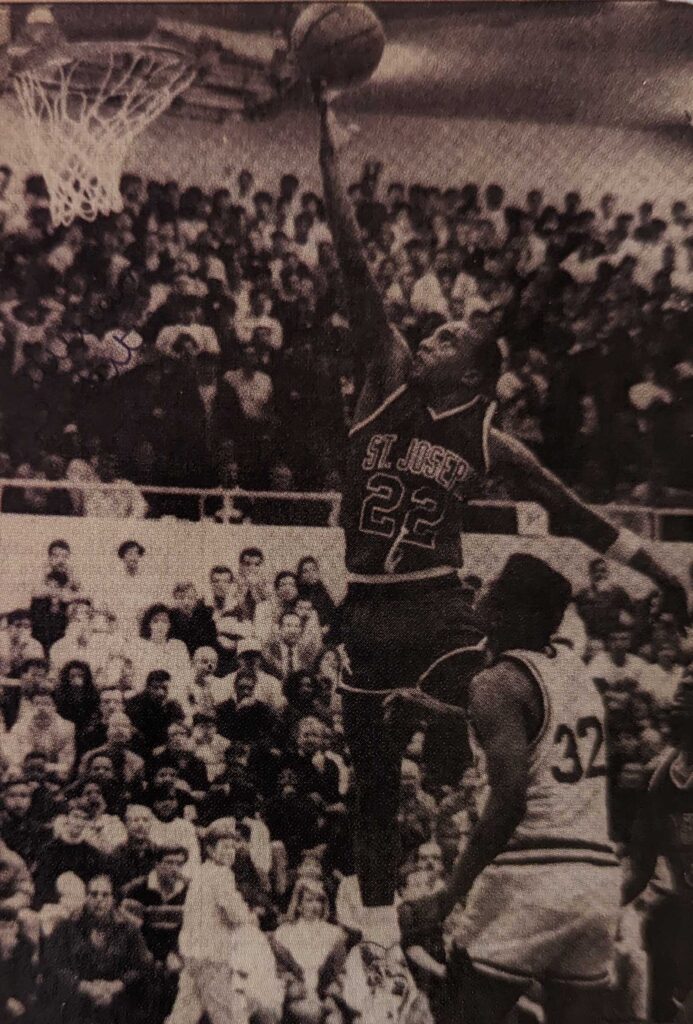 A Quick Note to The Stars Of Hoop Dreams
Before starting this essay, I want to make a declaration to William Gates and Arthur Agee. I would love to interview the two of you if either of you read these essays reflecting on Hoop Dreams. I have my own sports YouTube channel entitled, Big Discussion76 Sports. You are both royalty as far as I'm concerned and talking to you would be a dream come true for me personally.
The Two Stars of Hoop Dreams
This piece is another promotional writing for my two-part book project entitled, The Engineers: A Western New York Basketball Story. Long before setting out to write my story, I watched and fell in love with the documentary Hoop Dreams, produced by Steve James, Peter Gilbert and Frederick Marx. Hoop Dreams followed the early basketball dreams of Arthur Agee and William Gates. The two youths grew up in the West Garfield Park and Cabrini-Green neighborhoods in Chicago, Illinois respectively.
The documentary was inspirational for me, and there are similarities between their stories and those which I'm telling in my own project. I must admit, though, that both Arthur and William came much, much closer to the NBA than I ever did. So, in crafting this piece I am in no way saying that I was at their level talent-wise; just that their stories touched me as there were some common themes between us.
Numerous Subthemes in Hoop Dreams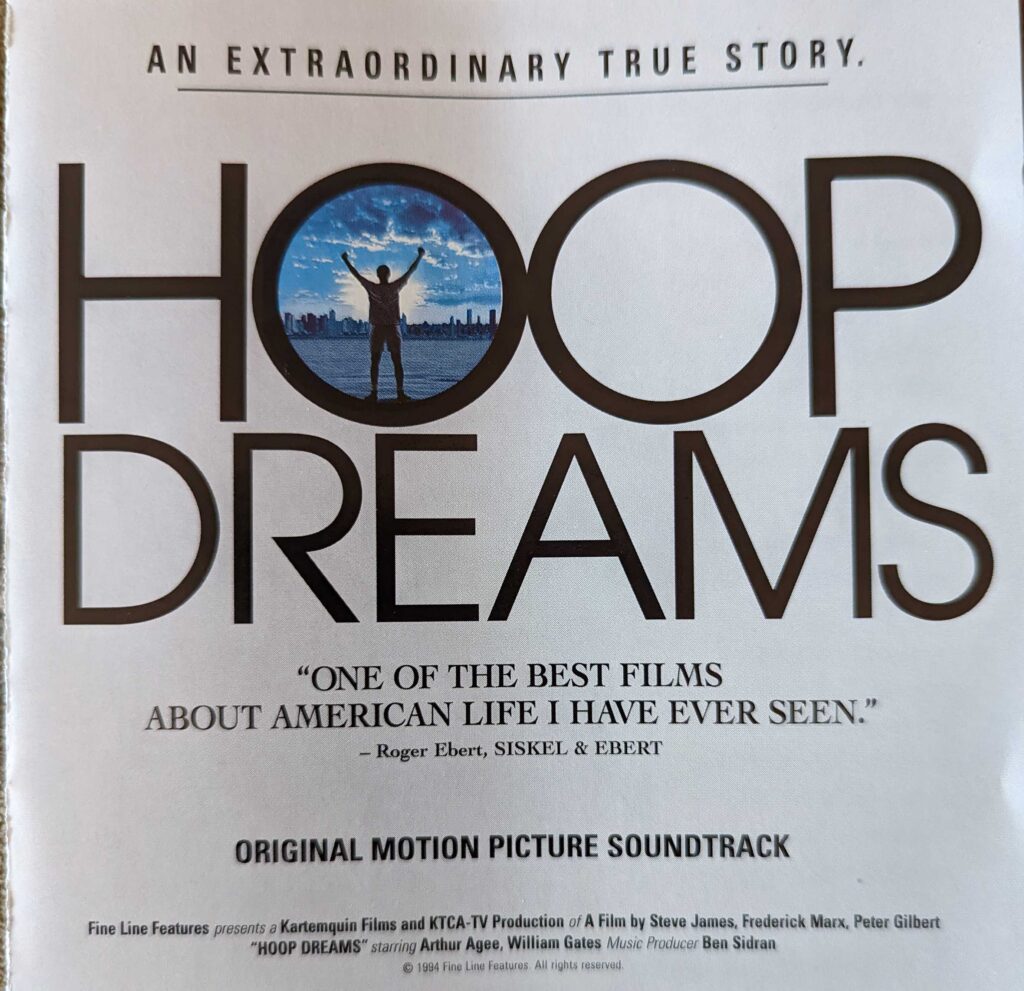 There were several subthemes to Hoop Dreams. I'm going to write something about Arthur's journey as well. For now, I'll just share that a powerful aspect of his story is attributed to how his hoop dream was affected many things. They were his father Bo's decisions, the socioeconomics of Chicago, and finally our country's economy at the time. Bo worked at Sarah Lee and at a key juncture of the documentary, he got laid off, which led to Arthur having to leave St. Joseph's of Westchester High School for Marshall Metro High School.
Had Arthur stayed at St. Joe's he would likely have teamed up in the back court with the movie's other star, William Gates, the basis for this essay. What happened to Arthur was a perfect example of what can happen to young people, in that your life circumstances are often out of your hands. Again, this piece focuses on William and his older brother, Curtis. Both their stories were up and down journeys that most athletes can relate to, punctuated in the documentary by the emotional clarinet and saxophone solos at its key junctures.
The Next Isiah Thomas or The First William Gates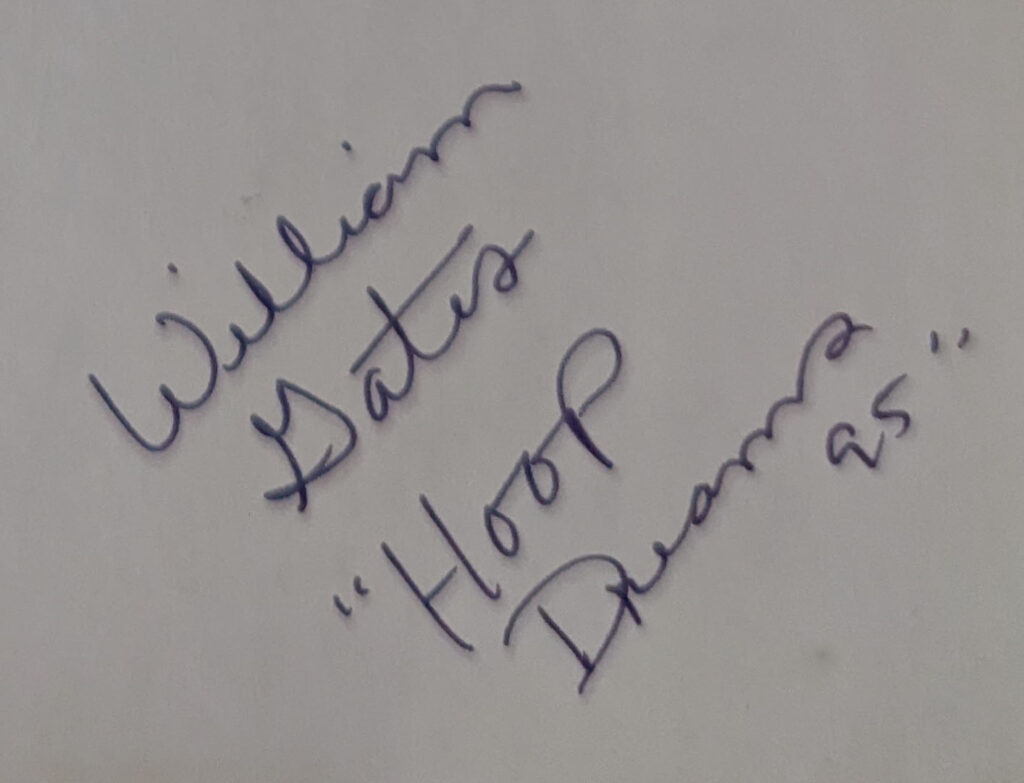 "If somebody can understand the way William plays, that'll make me feel better, because they should've understood the way that I played!" As just described, the other star of Hoop Dreams was William Gates who started at St. Joseph's of Westchester High School for the legendary Coach Gene Pingatore; all four of his years in the high school. For perspective, Coach Pingatore coached NBA hall of famer, Isiah Thomas. They went down state a decade earlier to the state finals at the University of Illinois Urbana-Champagne, a focal point in the documentary. They didn't win it though, something Coach Pingatore revisits during the documentary. Throughout the story he tries to coach William to be the next Isiah Thomas.
"I think I see it in one kid who is coming here. He flows with the smoothness and confidence and strength that you don't see in every kid. I think he can become a great player!" Early in the documentary, the studious looking 'Coach Ping' discusses William after reminiscing about Isiah Thomas. The producers overlay part of Coach Pingatore's analysis with footage of his freshman phenom. Young William dribbles towards a netless basket at a local playground as Coach Pingatore talks. He launches off his left foot and dunks the ball with his right hand through the basket. Coach Pingatore further speculates that William will have a career similar to Isiah's.
The Gates Brothers: Curtis and William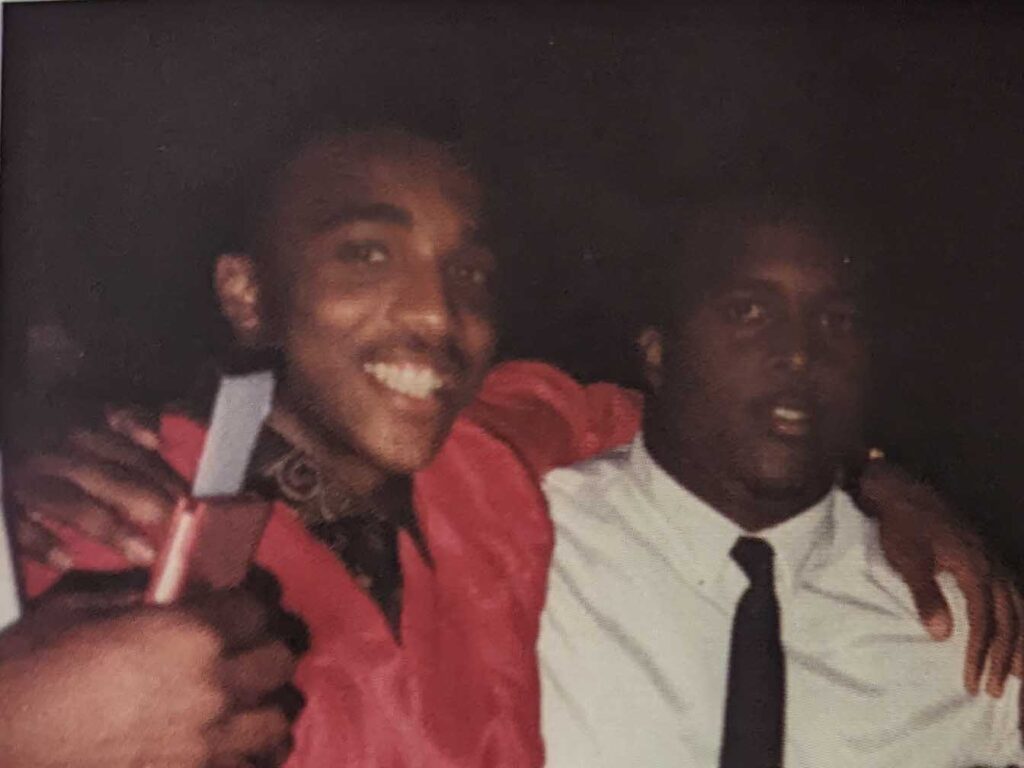 "I just bang him and bruise him. I'm just trying to let him know right now, you're going to get hit. You're going to get banged around. You're going to get knocked around. So you'd better get used to it now!" Another early scene of Hoop Dreams shows Curtis and William playing one-on-one on the same neighborhood court. Wearing a 1980s inner city Jerry Curl hairstyle, gold chains and gym wear, Curtis discusses how he intentionally plays physical with his younger brother by eight to 10 years, because he would experience it at the varsity level. If you listen, Curtis also subtly tells William to develop his hook shot which is thought to be indefensible. My own father and another coach highly encouraged me to do the same thing when I played.
"All those basketball dreams I had are gone now. All I see is that all my dreams are in him now. I want him to make it so badly, I don't know what to do!" Throughout the documentary amazingly you can see Curtis being the driving force behind William. In the same scene Curtis emotionally shares that his basketball dreams are now in his younger brother, who he talks about almost like a son. This aspect of the movie reveals a key secret to how many of the great basketball players became great; there was someone behind the scenes coaching them and guiding them.
Curtis Coaching William
"Jordan might go 15 out of 40. He might. But see, if you do that, you're going to hear about it!" In another scene in the movie, William and Curtis are sitting in their wintery Cabrini Green projects watching a Chicago Bulls game. Curtis gives William his version of what's happening in the game. The scene reveals another key area of growth for younger players, watching the games with someone more seasoned and hearing their perspectives.
"He said the boy is good. He's got talent. He just doesn't listen!" In the same chapter, Emma Gates, the mother of both Curtis and William, shared the elder brother's words on the younger brother, a common dynamic amongst most brothers.
"He's always telling me I should do this, or I should do that. Everybody is trying to be my coach!" Early in the documentary William laments the constant coaching and guidance his older brother gave him. While he ultimately benefits from it, he sounds disturbed by it at times.
Sleeping in The Stands During Practice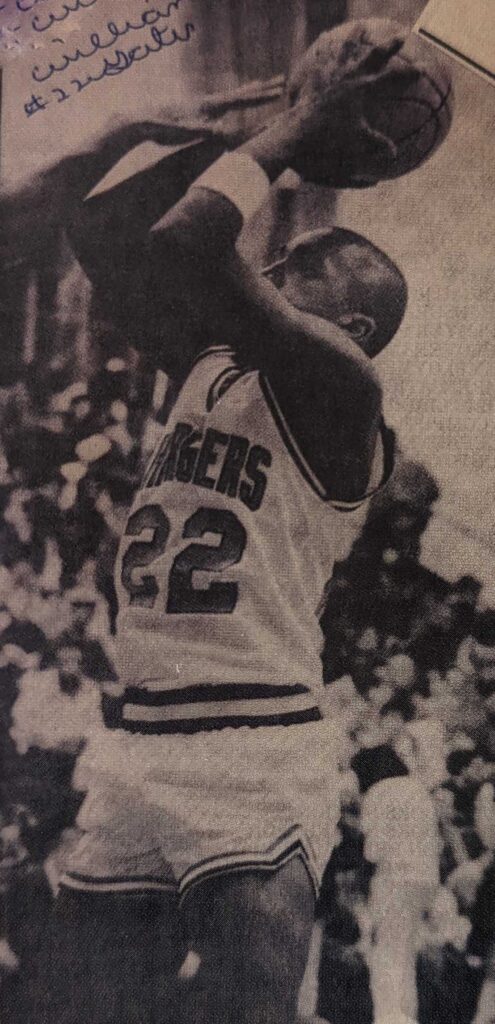 I purchased a special deluxe edition of Hoop Dreams. One of the more powerful extras in it is the bonus feature where William and Arthur give their commentary throughout the documentary. You can also listen to the commentary of producers Steve James, Peter Gilbert, and Frederick Marx. If you don't have William and Arthur's commentary, there are some valuable additional pieces you'll never know. The two shared stories and other nuggets that didn't make it into the final film.
"It's time to get up. Let's go!" At a key juncture, William reveals that it was Curtis who would religiously get him up in the mornings, sometimes wintery Saturday mornings at around 6:00 am, to get him to practice at St. Joe's which was roughly 90 minutes from their home. William further commented that he would look up and see his brother asleep in the stands during practice.
This impressed me and revealed that William's success was in large part built on the shoulders of his older brother who pushed him along in numerous ways. After hearing the commentary, I wondered if William would've have gotten to those practices without his brother's support. My research for my project, The Engineers, also revealed that many of the great players in Western New York in my era were pushed by individuals in their respective circles just as William was pushed.
Curtis' Choices During His Playing Days
"I know a whole lot about basketball. I guess that in so many words, I feel like I'm a pro at that in my mind," Curtis reflects as he and William watch the Chicago Bulls game described earlier. In the footage he's looking at the TV with his younger brother, almost enthralled.
"Curtis' idea of being really good was you don't follow the rules, you do what you want to do!" Emma Gates candidly shared her eldest son's behaviors and decisions on the college level described below. "Even if he didn't play ball, that was a nice university. He could've finished school, but he couldn't handle it."
In chapter nine of Hoop Dreams, the producers of the film show footage of Curtis playing at Coby Junior College as a 6'2" guard. Looking at the footage 30-40 years later, the things he was able to do as a basketball player were astounding. He played above the rim and dunked the ball in numerous ways at will. In several clips, he effortlessly launched into authoritative 360-degree dunks.
Who Was Better? Curtis Gates or Michael Jordan?
"When Jordan first came to the NBA, they would sit around and argue about which one of them could play the best," William said about his older brother. This again was a testament to Curtis' abilities as a basketball player. Not everyone can realistically be compared to Michael Jordan.
Steve James notes in the film that Curtis eventually signed at the University of Central Florida. He didn't get along with the coach though and rarely played. This key revelation in this section dedicated to Curtis revealed why his own basketball career stopped. It is a reason that many basketball players didn't make it. Many highly talented basketball players' careers have stopped and never progressed over the years due to this exact same reason.
"I'm used to everybody in the neighborhood loving me and knowing that I could play. It just seemed like people looked up to Curtis Gates when it came to basketball. Now I'm just a regular old guy on the streets." Early on in Hoop Dreams, as he's working his security job, Curtis ironically laments how his life has turned out post basketball.
"When basketball is over, William may not have a friend in the world," Curtis says working on his car on a sunny but cold Chicago day. The narrator shares that he had been laid off from his security job for four months. "Sometimes I sit around, and my eyes get watery because I ain't amounted to nothing. I ain't got nothing and I can't even go out there to get a job making seven dollars per hour. I be sitting up there telling myself, 'You ain't gonna get no better!'"
Curtis Seeing Things William Couldn't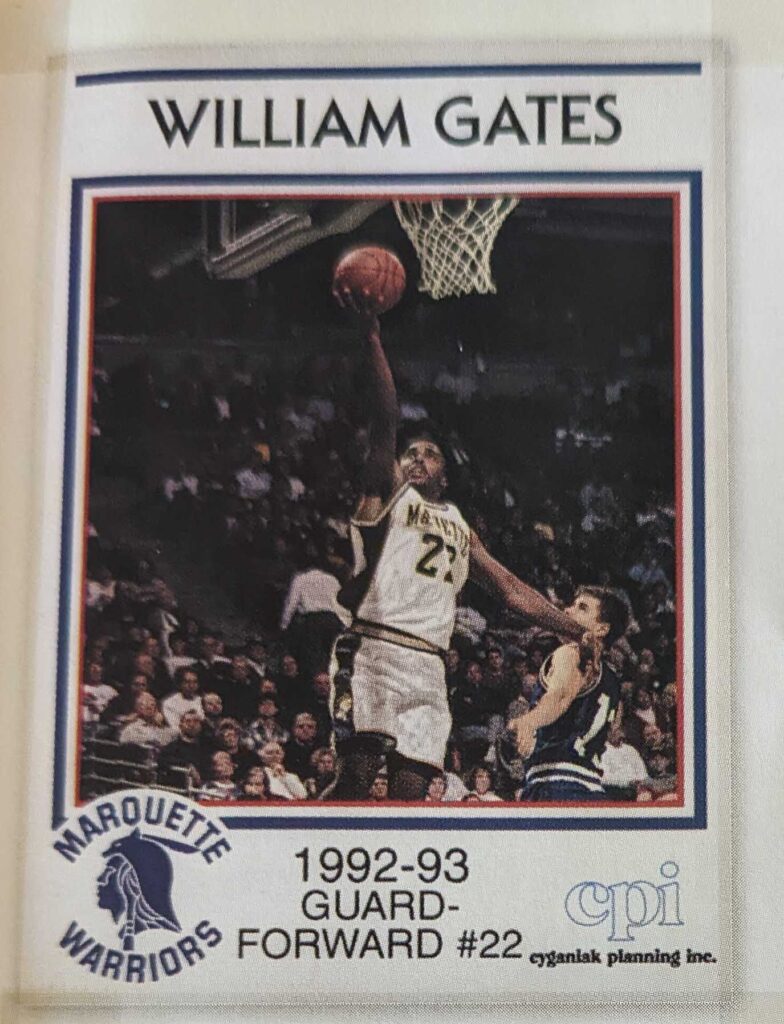 "It shouldn't take that long for that type of knee injury to heal." Like many basketball players and athletes in general, William suffered a major injury during his junior year which altered his basketball trajectory. The first surgeon William saw opted to fix his meniscus tear by sowing it back together. After missing most of his junior season and admitting that his grades fell due to not being able to play, William returns for the remainder of the season. In the regional game against Gordon Tech, William reinjures his knee. When listening to William and Arthur Agee's commentary, William reveals that it was his brother Curtis who identified that something was wrong with the way the doctor was handling his knee injury. The opening quote of this paragraph was Curtis' observation.
It's worth noting that later in the documentary, Curtis and Williams' brother-in-law, Alvin Bibbs, was able to use his connections to get William diagnosed by the Chicago Bulls' team doctor. He determined that the best course of action would be to simply remove the torn piece of meniscus. William subsequently recovered quickly. Curtis was also present and asking key questions of Marquette University's Coach, Kevin O'Neill, when he visited the Gates family to discuss William's potential basketball scholarship. The point of all this is that it took another set of eyes to question the handling of Williams' injury, how to get him the care that he needed, and his basketball future.
William's Biggest Fan and His Greatest Critic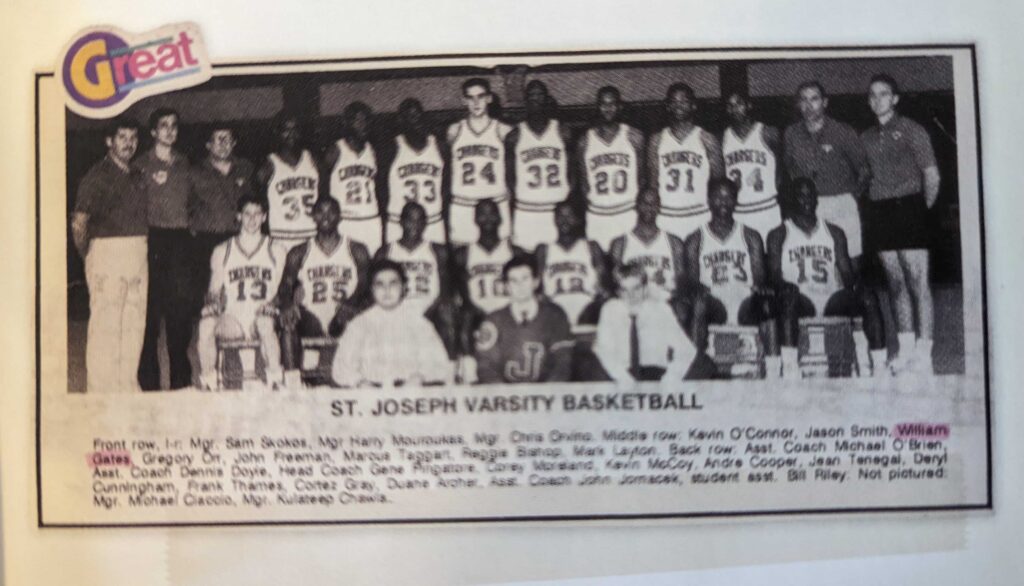 "He's going to need to show me something. He hasn't shown me nothing," Curtis said, looking on from the stands in one of William's first games back from his injury in his junior year.
"It was like my injury was making him look bad. I always felt like Curtis should not be living his dream through me," William says in response his brother continuing to live his hoop dream through him, and his seeming lack of regard for the difficulties of recovering from a serious injury.
"That ain't no excuse! He got out there. So as far as I'm concerned there wasn't nothing wrong with him! If he was hurt, then he shouldn't have gotten out there!" Following St. Joseph's season ending loss to Gordon Tech in the 'super sectional' (the regional) in William's junior season, the producers catch Curtis' relentless criticism of his younger brother. The winner of the super sectional earned a berth to the state tournament at the University of Illinois.
William battled back from a knee injury that sidelined him for most of the season. In the final quarter of the game, his knee started bothering him. He could only watch at St. Joe's lead disintegrated. After hobbling back on the court, he missed two free throws with no time left on the clock. The shots would have won the St. Joseph's the game. After the game, William is shown crying in his mother's arms. Curtis looks on shaking his head.
"It was bad coaching. This wasn't no time to be teaching no lesson!" William's high school career ended with a loss to Sean Pearson and Nazareth the next year. Curtis criticized Coach Gene Pingatore afterwards for his disciplinary action. Curtis and another individual admitted to getting William to the game late. William cries in his mother's arms after his last game as a Charger. Coach Pingatore opted to teach his star guard a lesson by not starting him. It was was a lesson that may have cost them the game. I had experienced something similar during my playing days and watched that scene in amazement.
Pushing His Younger Brother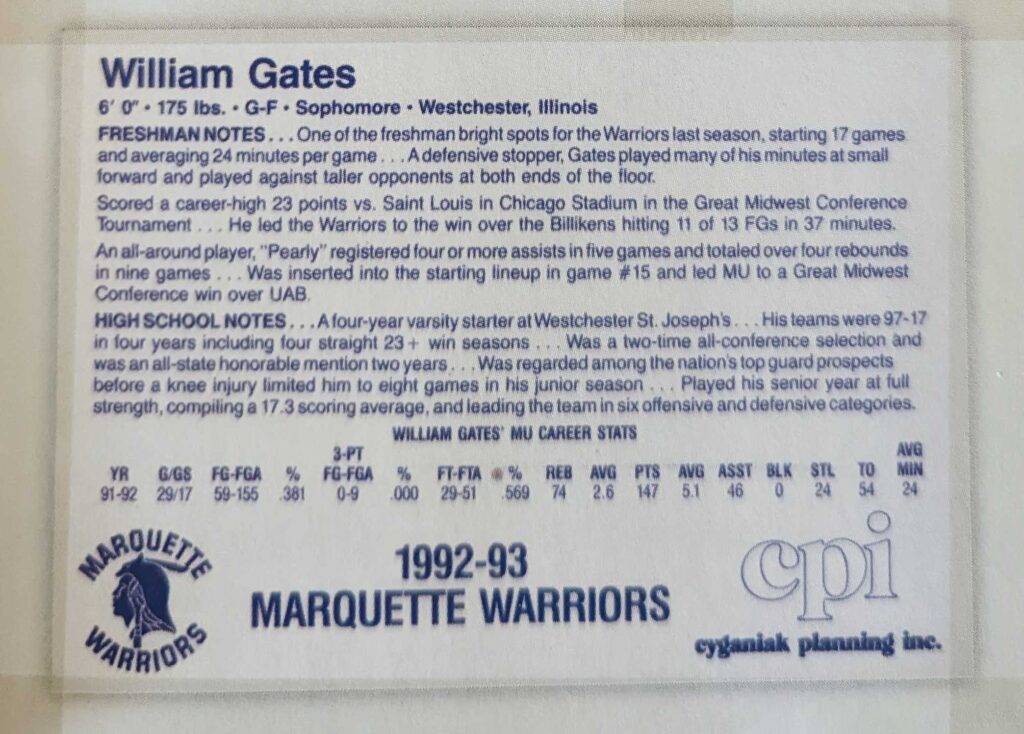 William loved his older brother who was arguably his biggest fan despite how Curtis pushed William, sometimes excessively. William went on to play at Marquette University. At the end of the movie though, he arrives at a place where making it to the NBA is no longer the most important thing for him. He became a father at that point. Furthermore the rigors of pursuing his dream, his injury and seeing the realities of the athletics altered him.
William tried out for the NBA after college. He got one last shot at the dream in his late twenties. That also ended with an injury. He revealed this once again in the special commentary with Arthur. I believe he eventually dedicated his life to his faith and became a clergyman, but I could be wrong. He didn't appear in the sequel to Hoop Dreams, Hoop Reality starring Arthur Agee and Patrick Beverly. The booklet for the my copy of Hoop Dreams revealed that Curtis passed away. William mentioned it in his commentary as well. Despite what they went through, William loved his older and was thankful for what he did for him.
Emma Gates: Maybe the Most Important Unsung Hero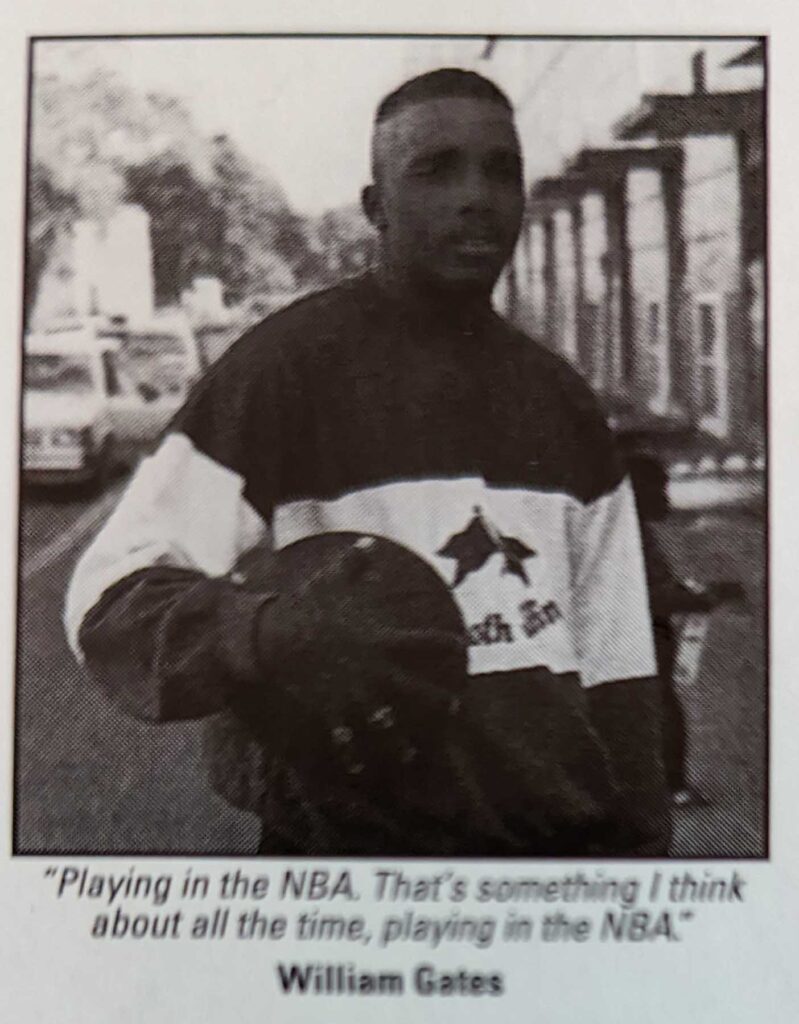 "Do you think he's going to stay in there? I think he's going to stay." One of the many touching sequences in Hoop Dreams is when both players go off to college. Both them and their families share tears as they get in the cars and leave. The producers share footage of Emma Gates with her screen door half open optimistically speculating on whether William will complete his schooling at Marquette. As described above Curtis had his struggles at the college level and didn't finish.
Emma Gates was yet another unsung hero in William's journey in Hoop Dreams. It's depicted that both Curtis and Coach Pingatore pushed William hard and to his limits. It wasn't shared though if Ms. Gates ever told Curtis to back off a little bit. What was shared was that while her sons loved basketball, their education was her priority. Furthermore, she was always there to comfort William after his games. She was also there with him during his knee surgery speculating on his future and hoping for the best.
The Realities of The Dream
"Four years ago, I used to dream about playing in the NBA. I don't dream about it anymore. Even though I love playing basketball, I want to do other things with my life too. If I had to stop playing basketball right now, I think I'd still be happy. I think I would," William says at Marquette University over the emotional clarinet solo played throughout the documentary. "That's why when someone says, 'When you get to the NBA and all that stuff, don't forget about me.' I should say what if I don't make it, are you going to forget about me?"
William is captured in his dorm room at the end of Hoop Dreams contemplating his love for the game just as his collegiate career is starting. He has a new perspective on basketball and on life after everything he experienced at St. Joe's. He listens to a recording from his from wife Katherine and his daughter. He realizes there are some things that are more important than the great game of basketball.
"William may not have a friend in the world after basketball," Curtis says during the Hoop Dreams thinking about his own life. Years later we know that is not true as William is both beloved and revered in basketball circles and beyond.
Several Stories Within One Story
I realized that there were other essays I could have written about William Gates' half of Hoop Dreams as I finished up this one. This essay did expand beyond the original draft my mother edited. I could have written about his knee injury and how it altered the trajectory of his hoop dream. Another aspect of his story involved his view of the game changing from the start to the ending of the movie. Another essay could have involved a more extensive look into his and Arthur Agee's complex relationship with Coach Pingatore. In short there were several stories within the one story like my book project The Engineers. It is one of fascinating things about Hoops Dreams, sports, and life itself.
The interaction between William and Curtis fascinated me though for reasons described in this essay. In my short basketball journey and in my journey throughout life, I have learned that those around us can greatly impact our success. The same is true for our failures. The transfer of knowledge is critical as well (or the lack of). It certainly helps to have someone in your circle who has walked the path you have embarked on. They can guide you and save you time. Without them, you might have to spend time reinventing the wheel as they say. This is also a key them of my book project The Engineers: A Western New York Basketball Story.
A Recommendation For Hoop Dreams in 2022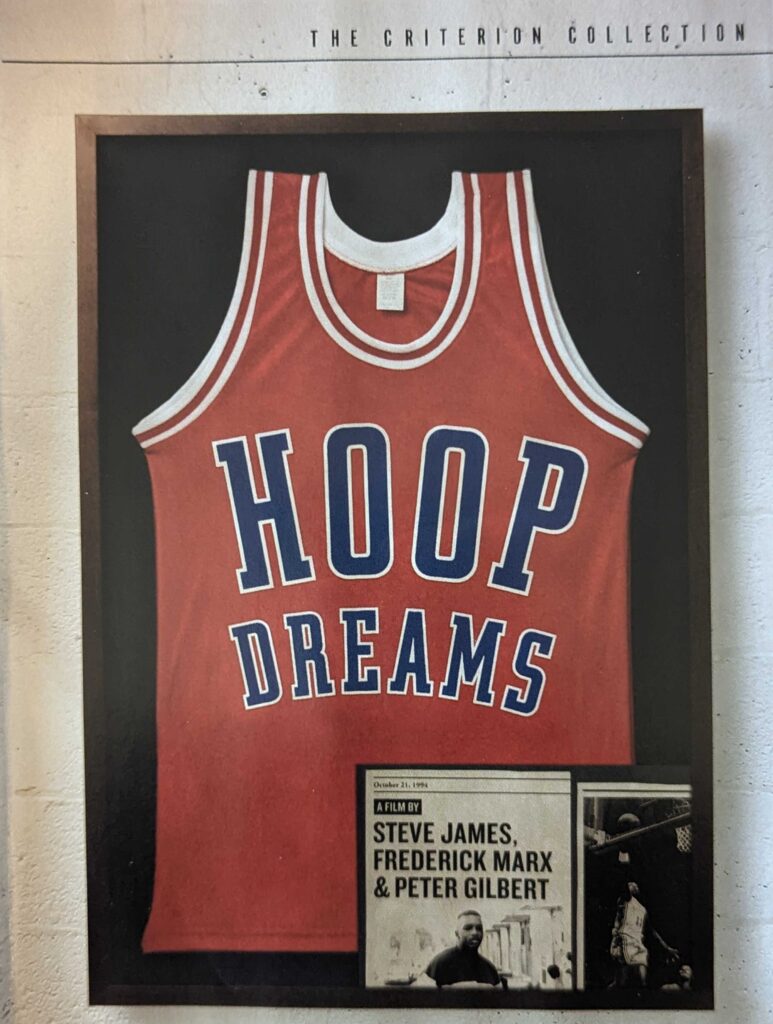 The images in this essay come from the booklets accompanying the DVD and CD soundtrack of Hoop Dreams. I both own and I encourage you to watch the documentary if you haven't. I guarantee that it will touch you and teach you something. That applies whether you have a sports background, or you don't. The documentary chokes me up inside every time I watch it. I can relate to the stories in my own way like a lot of boys from the inner city who once dreamt of the playing the great game of basketball, realistically or not.
Hoop Dreams takes place in the late 1980s and early 1990s like my project The Engineers: A Western New York Basketball Story. William's and Arthur's senior seasons interestingly coincided with that of our 1990-91 Hutch-Tech Boys' Basketball Team. My story is largely based upon that team in terms of my motivations at that time. That was a magical era for basketball, one very different than this modern era. It was a different world altogether and a less complicated one.
Closing Thoughts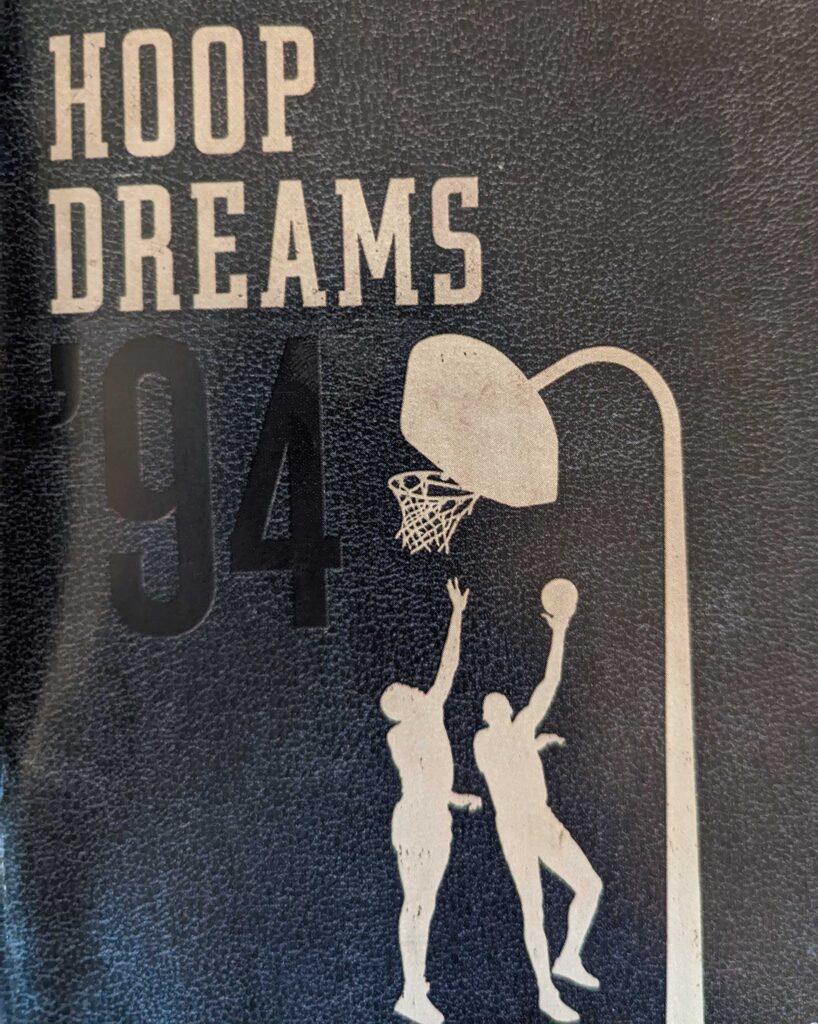 Arthur and William are both on YouTube right now by the way. They have their own YouTube channel entitled, the Hoop Dreams Podcast where they discuss basketball and other sports-related topics. They are also on Twitter, and I follow them. Arthur (@tusshoopdreams) regularly tweets about Hoop Dreams and the abundance of clothing and paraphernalia that he has created to continue the brand.
Thank you for reading this piece. I intend to create more promotional/teaser pieces for The Engineers: A Western New York Basketball Story. They will be both via print and video as I journey through the final steps of completing the book. I created a page here on Big Words Authors. There is an in depth background of the book. I have also compiled all the promotional pieces, print and video.
On the Big Words Blog Site, there are interviews of some the most accomplished Section VI players. They include Jason Rowe, Tim Winn, Carlos Bradberry and Damien Foster. I also interviewed legendary LaSalle Head Basketball Coach, Pat Monti. Other basketball-related essays related to my book project and also there. If you liked this piece, please share it on your social media and leave a comment beneath this piece.
The Big Words LLC Newsletter
For the next phase of my writing journey, I have started a monthly newsletter for the Big Words LLC. In it, I plan to share inspirational words and select print and video pieces. Finally, I will share updates for my book project The Engineers: A Western New York Basketball Story. I will protect your personal information and privacy. Click this link and register using the sign-up button at the bottom of the announcement. If there is some issue signing up using the link provided, you can also email me at [email protected] . Yours in good sports. Regards.