Big Words Authors is a platform dedicated to writing with more of a literary focus. I thus thought it would be fitting to create a page dedicated to some of my favorite books. There are others that could go on this list, but these initially came to mind.
The Autobiography of Malcolm X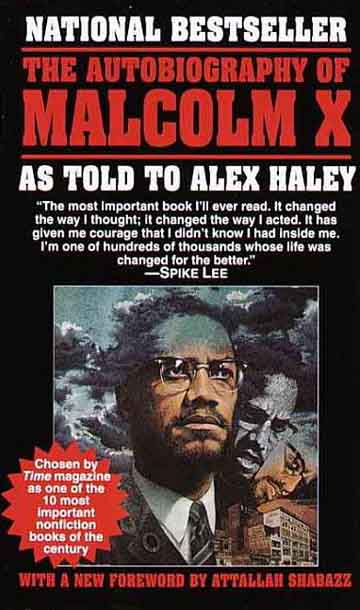 I first read The Autobiography of Malcolm X in high school. I first learned of Malcolm through my father who had a picture of him hanging up in his place. Dr. Martin Luther King, Jr. was the face of Black History Month and the Civil Rights Movement during my youth. That said there was also this other mystical figure Malcolm X. I have vivid memories of sitting in my room on the eastside of Buffalo and reading Alex Haley's account of Malcolm X's life. I think I was reading it for an English project in high school. In one class I did in fact memorize and recite Malcolm's legendary final escape from West Indian Archie in the Harlem.
The late 1980s and early 1990s was the birth and peak of 'conscious' hip hop (rap) music. Malcolm was mentioned in the lyrics of many rappers and his image was in many videos. Spike Lee also made the famous movie on his life starring Denzel Washington. When I expressed to one of my ex-girlfriends (from New York City) that I could relate to Malcolm X's story, she asked me what I could possibly see in my life that was similar to his as our backgrounds were so very different. It was his metamorphosis and is his insightful observations as he looked back on the events of his life and the people in them.
Kingdom Come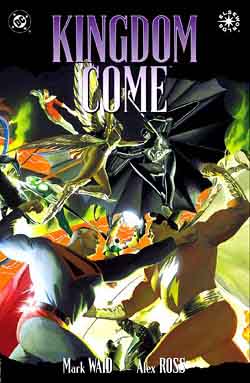 On my YouTube channels I've been very outspoken about how comic books were important vehicles for my learning how to read, think and imagine. While I don't think DC has done a good job on the silver screen in terms of their movies, they've done excellent job in the production of graphic novels like Kingdom Come (1996). The story of Kingdom Come was a dream collaboration between writer Mark Waid and illustrator Alex Ross who created his life-like images of the superheroes and villains based upon actual real-life models.
Story wise, there were several powerful aspects to Kingdom Come. First. The front of the book features a tribute to the late Christopher Reeve, the quintessential Superman for his, "Making us believe a man could fly!" Second. The book placed our heroes in a real world and sometimes a morbid and sobering story arc where some got injured and died. Some heroes ended up on opposite sides and aligned with villains like Lex Luthor. In the story, Superman goes into retirement and then magically returns as the story's crises starts to rise. In the climax of the story, he squares off against a corrupted Captain Marvel (SHAZAM!), an intriguing heavyweight fight between caped flying heroes most comic book fans have speculated about.
Finally, Kingdom Come is rooted in biblical themes as its main character Norman McKay is a clergyman who has lost his faith and is summoned into the storyline by the Specter. After a hiatus from the superhero world, Kingdom Come allowed me to rediscover my love of comic books and fantasy to which I'll credit my brother Amahl who created the logo for Big Words Authors.
The Lord of The Rings Trilogy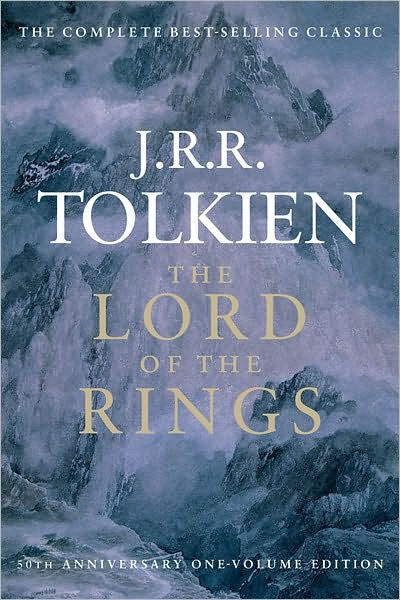 Though we had a board game based upon The Hobbit when I was a child, I must admit that my first exposure to The Lord of The Rings stories was on the silver screen. I was in graduate school at the University of Michigan in the early 2000s. After seeing Peter Jackson's adaption of The Fellowship of The Ring, I was hooked, and I wanted to know more. After learning that there were two more movies, I hurried to Barnes and Noble and bought all the books and read through them.
The prose was much different than anything I had read before, which made sense as the books were written in the World War 2 era over in Europe. Interestingly not all the events lined up exactly with the movie adaptation as is the case with most books adapted into movies. I finished the books before the second and third movies were released and all throughout the third movie, I wondered if Peter Jackson would stay true to the climactic scene between Frodo and Gollum which he did. If you have not seen the movies or read the books, I will not ruin it for you.
What was most fascinating about it all for me, was that J.R.R. Tolkien was created Middle Earth out of his own mind complete with: races, species, histories, wars, foods and maps. Parts of it are said to have been based on the bible and real-world events like World War 2. Aragorn for example was a Jesus Christ-like character and the dark lord Sauron was inspired by Adolf Hitler.
Rich Dad Poor Dad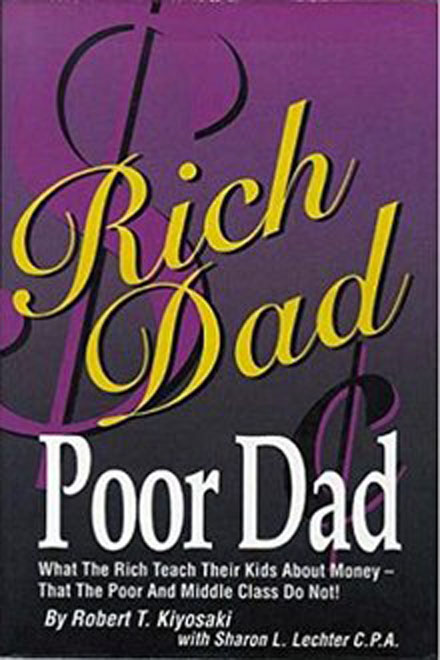 Robert T. Kiyosaki's initial book Rich Dad Poor Dad was a life changer for many people, me included. For individuals trained solely to be employees, it is a book about learning new and different financial paradigms and the importance of 'financial literacy'. Interestingly many people have questioned the stories Robert tells in the book.
The biggest question of all involves whether Robert's Rich Dad real? Also is Robert a fraud? Many have argued (and insisted) that there is no evidence of him closing and executing the deals he discusses in his books. While many people have gotten caught up in these questions, I have not. Instead, I've focused on the many messages and parables in the book. One of the main messages is to increase your 'financial IQ' and in some instances finding new friends.
"I read Rich Dad Poor Dad. I liked it but Robert didn't actually tell us how to get rich in it," an acquaintance said to me once. At a Rich Dad workshop, one of the speakers later told us that Rich Dad Poor Dad is more about context than content. In other words, it was written to open the reader's mind to learning about investing and starting businesses.
In addition to the important messages in the book, the story telling is impeccable. As I read the book, Robert's writing allowed me to picture the stories he told about him and his friend Mike melting toothpaste tubes to try to literally make their own money for example. I was also able to vividly see images of his Rich Dad educating him on financial independence and his Poor Dad encouraging him to find a stable job and work it until retirement. Truthfully, after spending most of your early years learning to be an employee, learning to invest and build businesses for yourself is tricky, but it is worth it. The genesis for me in this regard was Rich Dad Poor Dad.
Outliers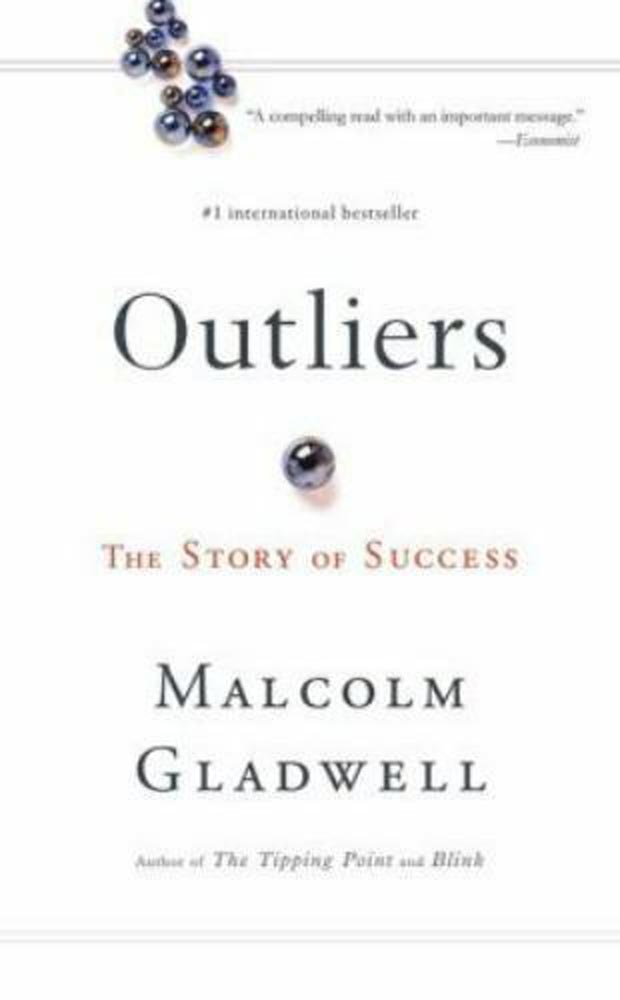 I didn't know who Malcolm Gladwell was until a mentor gave me a copy of David and Goliath after discovering my passions for mentoring and writing. As I started working my way through the book, I honestly didn't know what it was trying to say. I thus read a little bit and set it down. Later, while visiting my home city of Buffalo, NY, I watched 60 Minutes with my mother, and they ran a story on Malcolm Gladwell.
I had never seen him before. He was a peculiar looking bi-racial man of Canadian descent with glasses and a curly bush. He looked like your stereotypical nerd or "Pointdexter". This Malcolm Gladwell had written several books. The 60 minutes story was about his latest book, the very book I'd been given which discussed how some of the most successful people in our world had learned how to turn their greatest weaknesses into strengths. It turned out that Malcolm was a bit of an historian/intellectual who explained things. I think he would later call this "revisionist history".
When I started exploring YouTube and I found many videos on Malcolm Gladwell. I found a video of him speaking at Google I believe about his book Outliers which became my favorite video for a while based upon the number of times, I watched it. He discussed the "10,000 Hours Rule" which basically stated that it takes 10,000 hours of performing any cognitively complex task to achieve mastery. 10,000 hours equates to roughly 10 years.
Malcolm's take home message was that whenever we see someone excelling at something, significant work has gone into that skill that we do not see. He described the same process for himself in terms of learning how to write and how a mentor at The New Yorker coached him very, very strictly. The other take home message is that we are sometimes too quick in our judgements of people and whether they're good or bad at something.
I eventually purchased my own copy of Outliers. It is a book I highly encourage for others. I have one or two others of Gladwell's books in my library which I have not gotten to yet. Going back to seeing Malcolm Gladwell speak, a couple of things impressed me.
The first was the gentle, enthusiastic, and professorial way in which he discussed his books. The second was the way in which he very diplomatically addressed his harshest critics during interviews when brought to his attention on channels like CSPAN. Finally, when asked about the amounts of money made for his speaking engagements, he never liked to discuss the figures openly, kindly, and gently stating, "I don't like to discuss money!"
On Writing: A Memoir of the Craft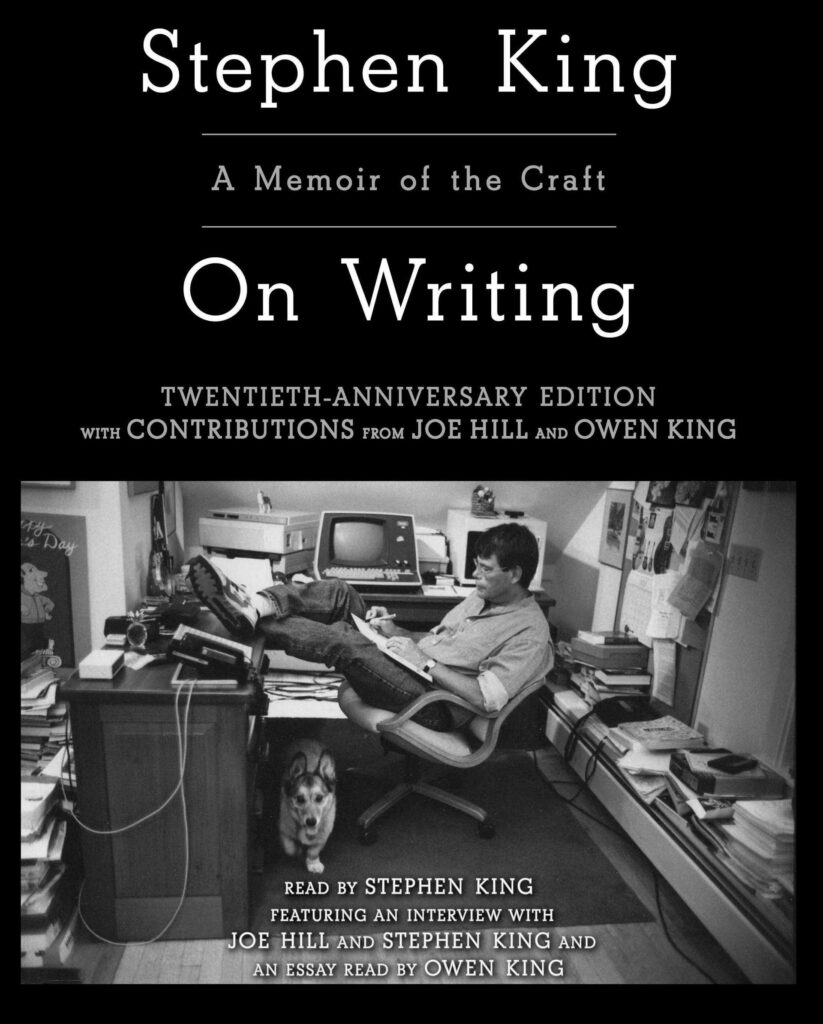 While many of his books have been adopted in movies in my lifetime, one of the two Stephen King books that stands out in my mind that I've read is Cujo. The other is On Writing: A Memoir of the Craft. This book was recommended when taking writing classes at the Writer's Center in Bethesda, Md.
It is literally a guide about the craft of writing from the master himself. It's written in his own frank and casual voice, consistent with the cover image of him in his writing space with his feet kicked up with his dog underneath him.
There are several learning points that stand out to me in the book. One was creating a writing space for yourself that is closed off from the world, physically. Another is putting a minimum number of words on paper per day, for King the number was 2,000. Another valuable teaching is leaving your work (in this case a book) alone for a minimum of two months and letting your brain forget about it so that you can return to it with fresh eyes. Finally, when perusing the book again recently, King noted something like another author named Gerald Early stated which is, "If you want to be a writer, you must do two things above all others: read a lot and write a lot. There's no way around these two things that I'm aware of, no shortcut."